Active Therapeutic Movements (ATM2)
Discover a Revolutionary New Treatment That Gets IMMEDIATE Pain Relief!
Experience for yourself this New Medical Breakthrough. Finally you can get pain reduction right away. If you've got low back pain, sciatica, bulging discs, hip pain, shoulder pain or neck pain, this new device could be what you need. It's the newest High-Tech Device in the health care industry and we are one of only a few select chiropractic offices in this area that has one. This is one of the most cost effective ways to ease your pain...it literally retrains your brain and your muscles so you can move without pain again.
Get that nagging pain taken care of now!
Are you still putting off getting it taken care of? What if I told you that that you could expect results in minutes? This new breakthrough device even surprised me. It can get rid of that nagging pain that has been plaguing you for so long. This device along with a Chiropractic treatment has been the most effective pain relieving treatment I know of.
The new ATM2 could change your life!
Normalizes painful Central Nervous System Muscle patterns
Immediate reduction in pain with long lasting results
Go from Painful to Painless in minutes
Improved and increased mobility
A Miracle Breakthrough in Pain Relief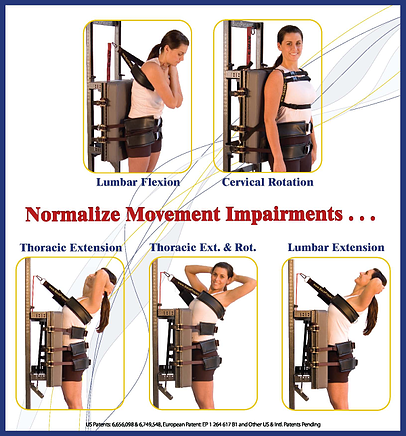 Discover a revolutionary new treatment that's effectively helping chronic neck, back and leg pain sufferers WITHOUT drugs or surgery. Non-surgical ATM2 has proven to help chronic pain sufferers get immediate and long lasting pain relief. Find out how this exciting new technology can help you. The ATM2 has helped thousands and it could be the miracle breakthrough that could change your life!
Guaranteed Results
The best way for you to discover how the ATM2 can stop your pain, is to experience it yourself. If Dr. Johnson determines you are a good candidate for the ATM2, you will receive an in-depth consultation, and treatment on the ATM2 machine.
Watch The Amazing Treatment Results In Action Below
For more information on what a case review is, please see this page.
For more information on the ATM2® visit BackProject Corporation
U.S. Patent Numbers: 6,656,098 & 6,749,548; European Patent Number: EP1264617B1; Australian Patent Number: 2002305763; Other US & International Patents Pending
The ATM2 is in full compliance with European directive for Medical Devices (93/42/EEC)