Services Offered At Johnson Chiropractic Neurology & Nutrition
Here at Johnson Chiropractic Neurology & Nutrition, Dr. Karl R.O.S. Johnson, DC, BCN stays at the cutting edge of technology and research. We are dedicated to serving the most chronically ill patients in Michigan and the country using functional neurology, functional medicine and integrative medicine, and I pleased the my paients are getting results when others fail. I have combined the best of functional chiropractic neurology, functional endocrinology, and functional immunology, to bring you a truly integrated, individualized and comphrehensive approach to your chronic health condition.
"

Dr. Johnson,
Thank you for spending the time and money to learn new ways to enhance your patients' health and well being. Yesterday I had my first cranial adjustment. My eyesight was immediately clearer (for the past few months I had been thinking I was going to need glasses soon). My eyesight now seems to be as good as ever. But my real surprise came the next day and I'm not kidding when I say I felt 10 years younger. My energy level and stamina is like when I was 50, by the way I'm 67. Thanks Dr. J.

"
I treat patients from a structural, neurological and metabolic approach. I understand that the body is not compartmentalized. There is no separations of systems. It is from this paradigm that I build a solid foundation to work from. I conduct advanced laboratory testing, and thoroughly examine your brain and nervous system, look at your hormone system, digestive system, immune system, and your overall metabolic system to get a functional diagnosis. A functional diagnosis tells me exactly what my team and I need to do to so your body can regain balance and, in turn, have the capability of recovering from your health challenge. In short, NO STONE IS LEFT UNTURNED to determine the exact cause of your health problem.
Please be aware that Dr. Karl R.O.S. Johnson, DC, BCN, DNMSc works with patients who are often already medically diagnosed with medical conditions such as hypothyroidism, who are considered to be successfully medically managed by their physician, but who still have stubborn symptoms for which there appears to be no medical answer. I do not diagnose or treat medical conditions, as would a medical doctor with drugs or surgery.
Neurofeedback: Train Your Brain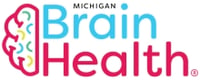 Neurofeedback is a process of training brainwaves back into healthy patterns using modern computer technology. Alterations in brain function are often associated with musculoskeletal dysfunction. This non-invasive and drug free approach uses brain imaging technology to record brainwave activity and identify unhealthy brainwave patterns. Once irregular patterns have been identified, they can be corrected using guided audio and visual feedback. This amazing new technology has also proven itself effective over several decades in clinics nationwide with depression, anxiety, ADHD, fibromyalgia, migraines, chronic pain and a host of other disorders. For more information and research, please visit our neurofeedback page at
www.MichiganBrainHealth.com
.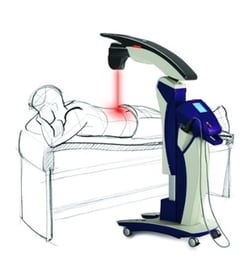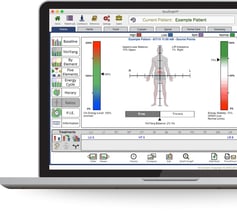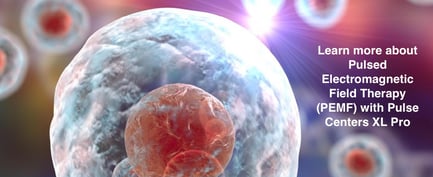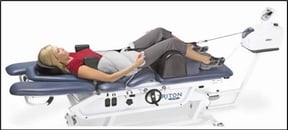 If you would like to review more information on the science behind the Blood Type Diet, visit this page: http://www.dadamo.com/science_ABO_polymorphisms.htm
Learn how Lectins Can Influence Your Health by Watching the Video Below:
I start our patient encounter with a case review to evaluate your health challenge and to see if you are a good match for the help my services can provide. Here is what is included in a Case Review:
A consultation with me, Dr. Karl R.O.S. Johnson, D.C., to discuss your problems and answer ALL your questions.
A Case Review questionnaire to help determine if you are a good candidate for my help.
A Dietary and Nutritional Evaluation. Here I will analyze your dietary habits to determine whether or not you need to make any adjustments. In addition I will personally evaluate all your nutritional supplements, herbs, minerals, botanicals, homeopathics, etc. to determine whether or not they are right for

you

.
Review of your submitted medical records. I will go over them with a fine-toothed comb to make sure nothing has been missed. I can't tell you how many times I have found something that has been overlooked that could completely change your prognosis.
I will even determine whether or not you have had all necessary and appropriate tests for your condition. I know from experience that you probably have not had thorough testing done to properly evaluate your condition. If warranted I can refer you to a medical physician for assistance with your health challenge based on the results of your tests.
Finally, a written Recommended Action Plan.
To schedule your case review you can call one of my friendly staff at 586-731-8840 and we will get you scheduled for your appointment. You can even schedule online if you are reading this after normal office hours or on the weekend. To schedule now just click here. When you call we will obtain your contact information and send you an in depth video for you to study and a case review questionnaire for you to carefully complete and sign. You would then send back your completed and signed forms prior to your Case Review appointment.
Call NOW To Schedule

Your Case Review: 586-731-8840