Attention Macomb County & Southeastern Michigan Neuropathy Sufferer's! Learn What Hundred of Other FORMER Peripheral Neuropathy Sufferers Learned To Change Their Life For the Better!
Watch This Information Packed Video And Learn The Three Keys To Getting Help With Your Peripheral Neuropathy. Just Enter Your Contact Information For Instant Access. My Informative Video is Just Over 30 Minuts in Length. You've Suffered Long Enough. Get Some Answers Today!
If you are tired of suffering with peripheral neuropathy symptoms and being told there is nothing more that can be done...then this is the seminar for you! I'm fed up with patients being told their peripheral nerve damage is permanent. That you just need to learn how to live with it. That there is nothing to do except take a "cover up" pill to mask the real problem. You're not even given a fighting chance at a corrective treatment. Well, I'm here to tell you that Neuropathy Does NOT have to be a Life Sentence.
Yes, I Want To Watch The 3 Keys To Defeating Peripheral Neuropathy Video
"It has been one month of Johnson Neuro-Metabolic Therapy and I have seen improvement in the healing of my Peripheral Neuropathy. The numbness, tingling and pain have improved greatly. The Johnson Brain -Based Therapy has given me more focus, less anxiety and depression and my ocular migraines have been much less. I feel that my health has bee 25% better because of the therapy I have received." - JoAnn Stange
You will gain insights about peripheral neuropathy, including:
Can It Be Reversed?

How Does Peripheral Neuropathy Develop?

What Three Things Need To Be Addressed To Effectively Defeat Neuropathy?

What Happens If I Don't Manage my Peripheral Neuropathy Disorder Properly?

Why Dr. Johnson's Multi-Modal Approach Is Effective

Learn the 2015 model for handling the malfunction going on in your body that causes your neuropathy symptoms.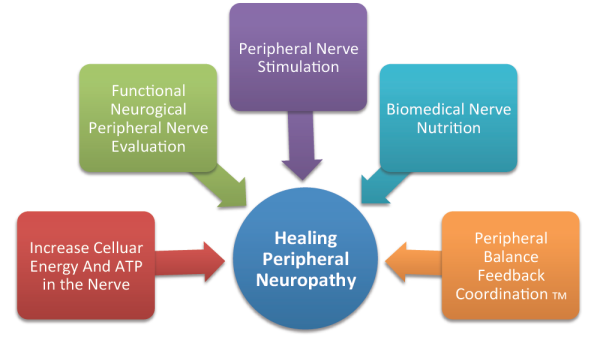 Register Now for the FREE VIDEO by
simply completing the form above.
Take the opportunity to spend a few minutes with the area's leading alternative authority on neuromusculoskeletal complaints and neuropahy. Dr. Karl R.O.S. Johnson, DC will be revealing the little known secrets to getting to the root of chronic neuropathy...and more importantly what you can do to get your life back on track!
Dr. Karl R.O.S. Johnson, DC focuses his practice on helping patients find out root causes to their chronic health challenges using the neurological aspects of chiropractic care, diet and nutritional recommendations. Please be aware I work with patients who are already medically diagnosed with medical conditions such as neuropathy, who are considered to be successfully medically managed by their physician, but who still have stubborn symptoms for which there appears to be no medical answer. I do not diagnose or treat medical conditions as would a medical doctor with drugs or surgery.