Schedule Your 17-Point Functional Peripheral Nerve Restoration(TM) Evaluation and Case Review Today!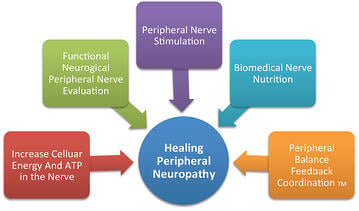 I use a proprietary system for healing and restoring nerve function in peripheral neuropathy patients. I offer a peripheral nerve restoration evaluation and case review to help gain a clear understanding of your problem and determine if you qualify for my peripheral neuropathy program.
I am confident it will be the most thorough examination and case review you have ever received. It is completely painless and is available by simply requesting an appointment using the form below.
Let's reivew what is included in my 17-point peripheral neuropathy evaluation and case review. A consultation with me, Dr. Karl R.O.S. Johnson, DC, to discuss your peripheral neuropathy problems and concerns.
A complete case history and health questionnaires.
A dietary and nutrition evaluation.
A complete analysis of dietary habits (based on what you submit).
In addition we are going to analyze your current supplements, herbs, natural medicines, botanicals, and homeopathic's to determine whether they are beneficial or actually detrimental to your condition (based on what you submit).
I will also have you provide a copy of your medical records and lab tests and I will go over them with a fine toothed comb.
I will determine whether you have had the appropriate lab tests ordered, and make a decision of what further testing is required.
Peripheral neuropathy severity examination
Functional sensory and motor nerve evaluation from head to toes.
The charge for your peripheral neuropathy evaluation, which includes the thorough case review as described above is $89
To Schedule Your Free 17-Point Functional Peripheral Nerve Restoration Evaluation and Case Review, Simply Enter Your Name, Email Address, Phone Number, and Best Time To Contact You In The Form Below, Then Click The "Submit" Button
17-Point Functional Peripheral Nerve Restoration Evaluation and Case Review