Relying Solely On Medications To Manage The Symptoms
Ask yourself if you really think that Synthroid®, Levothyroxine, Levoxyl®, Cytomel®, Thyrolar®, or Unithroid® is actually making your body more functional or healthy? Is it fixing anything?
The answer is an astounding NO in 83% of cases. Unless you have primary hypothyroidism you likely will receive thyroid medication and end up still feeling the same or worse yet, have even more symptoms now. The medication is covering up some symptoms, and in the process creating side effects that in the long run may be worse than your original set of symptoms.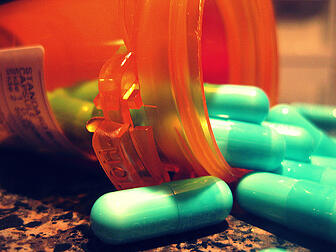 What about medicine habituation? What is habituation you ask? It is your body's tendency to develop resistance to a medication. So what used to only a few milligrams now takes twice as many to get the same effect.
Plus if you rely on only the medication to try to feel better then the day is going to come, like so many that I have seen, that had their medications just flat out stop working. All of a sudden the symptoms are back, and they are 10X worse. The patient goes scrambling to look for a simple answer… and it doesn't exist. The body that was sick is even sicker now, and it is really sad to see someone suffer like that.
They could have been working on the cause of their problem… healing… reversing the cause of their thyroid symptoms… while they still had the medication if they needed it. Instead they just relied on the medication and their situation can take a turn for the worse really fast.
Photo by: Melanie Tata