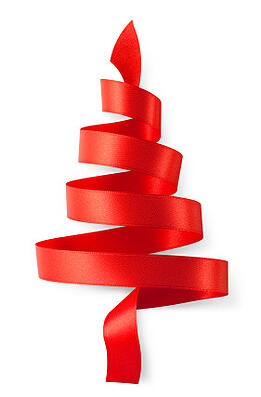 Christmas and the other winter holidays are just about here. My family and many others are following a health restoring diet due to autoimmune issues or other health challenges.
Part of this health restoring diet involves avoiding foods that you are genetically or immunologically intolerant of (special testing can reveal this important information). For many that means a diet that is devoid of wheat, rye and barley (gluten containing grains), milk and milk products (casein containing food) along with soy based products. Unfortunately, sometimes my patients feel they are missing out on foods and desserts they once enjoyed.
Going on a diet "vacation" for those of us who are immunologically reactive can set off a vicious systemic inflammatory attack that can last for several weeks or months. It's just a BAD idea to "cheat". And it's not necessary.
Well, I'm very happy to say that you don't have to cheat. I've assembled a nice collection of recipes that are tried and tested and are yummmmy!
Not only are there some great dessert recipes, but also, salad, appetizer and meal accompaniments and many can be used year round.
I also have a bunch of chia recipes and information about chia seeds. Chia seeds are my new darling "superfood" that I am fully embracing. Not only is it gluten, casein and soy free, but also all blood-type friendly and full of wonderful nutrients along with being very versatile (and INEXPENSIVE). How many times to you see that amazing combination of attributes?
I also have a downloadable document on chia seed information and recipes available, just for the asking. I truly am walking the walk when it comes to helping with autoimmune anc chronic illness recovery. On facebook you will often see my posts contain pictures of what I'm about to sit down and eat. I often get requests for a cook book. Well these documents will be a first installment. I know you will enjoy them.
Here is a partial list of the recipes that you can download for FREE:
Steamed Brussels Sprouts with Maple
Almond Nut Butter Cookies
Sugar & Spice Cookies
Pumpkin Pie Spice "Ice Cream"
Chocolate Raspberry Brownie
Gingerbread Christmas Cookies
Rosemary Nut Mix
Chia Lemonade
Orange Banana Smoothie
Chia Fruit Delight
Awesome Chia Breakfast
and several more recipes
Have a great Christmas, Hanukkah or Kwanzaa, whatever the case may be. Now you have some tools to make healthy choices as well. Happy baking, eating, cooking and healing!