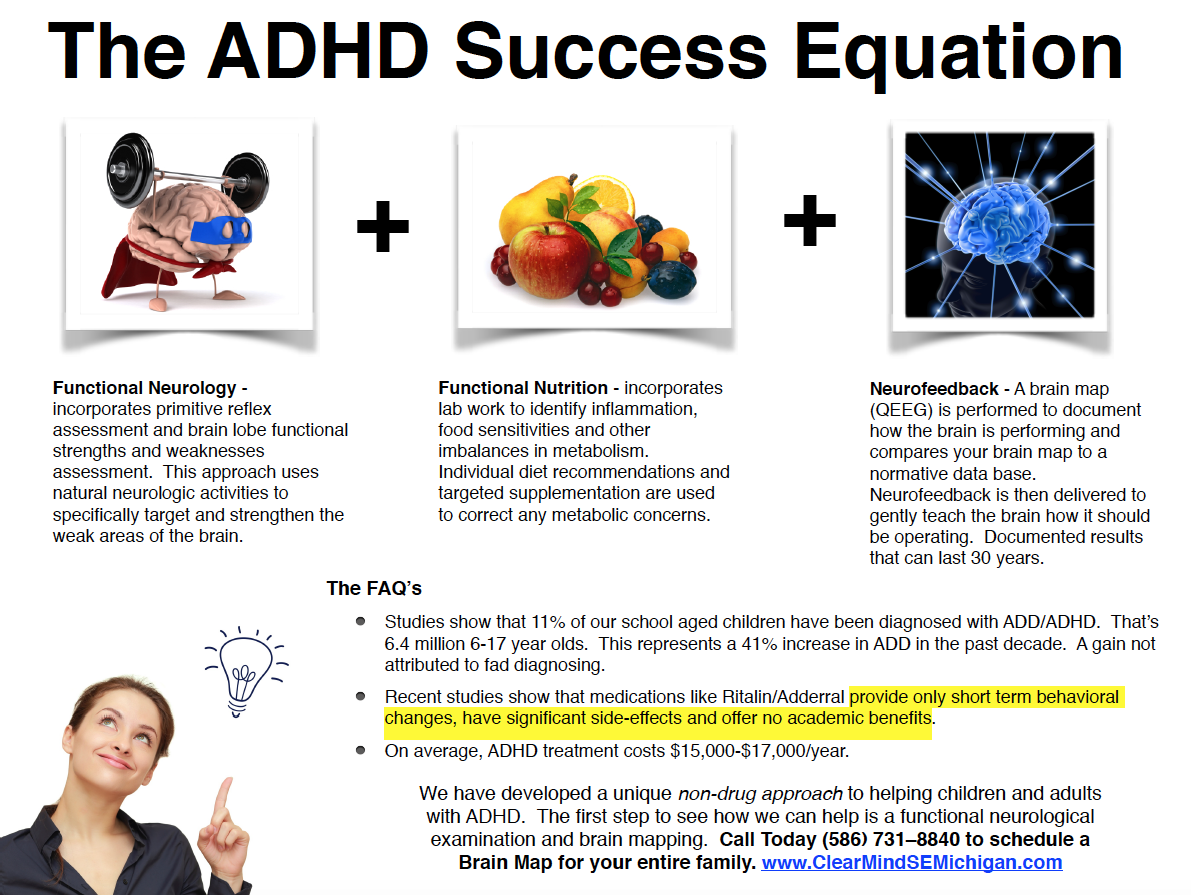 ADHD can be very stressful for families and for teachers. Although many of those diagnosed with ADHD are highly intelligent, parents worry whether or not their child will be able to cope successfully with future jobs and family life. A parent's worse nightmare might be having their ADHD child living at home with them in their 30's, not being able to hold onto a good job or vocation.
One sobering statistic is a diagnosis of ADD or ADHD are the number one reason children are medicated in the United States. The children of the United States consume three times the quantity of stimulants consumed by the rest of the world's children combined.
As of 2011, 11% of kids in America carry an ADHD diagnosis. The Centers for Disease Control and Prevention (CDC) show a greater percentage of Michigan children are considered to have ADHD according to their parents. [1]
With a diagnosis of ADHD there are often a lot of misunderstandings. Some say it is not real. Some say it is due to parenting. Some say teachers aren't handling the kids appropriately. Evidence points to ADHD being very real and being a result of imbalances in the brain's chemistry and neuronal (electrical) integrity. The good news is there is hope…and it doesn't have to be medications!
With ADHD there tend to be imbalances in the way the brain is firing. When certain areas of the brain fail to develop as quickly or efficiently as other areas it can result in a neurological imbalance that can lead to many of the trademark symptoms of ADHD like inattentiveness, impulsivity, hyperactivity, etc. For example, the pre-frontal cortex of the brain plays a vital role in regulating focus. If the frontal lobe is not as strong as it should be it often results in ADHD like symptoms.
The good news is the brain can be changed (exercised and strengthened) like a muscle. It also can be fed the special nutrients it needs to function at its peak. Read on for more details on what action steps you can take to get help for you or your childs' ADHD without resorting to medication.
Read More