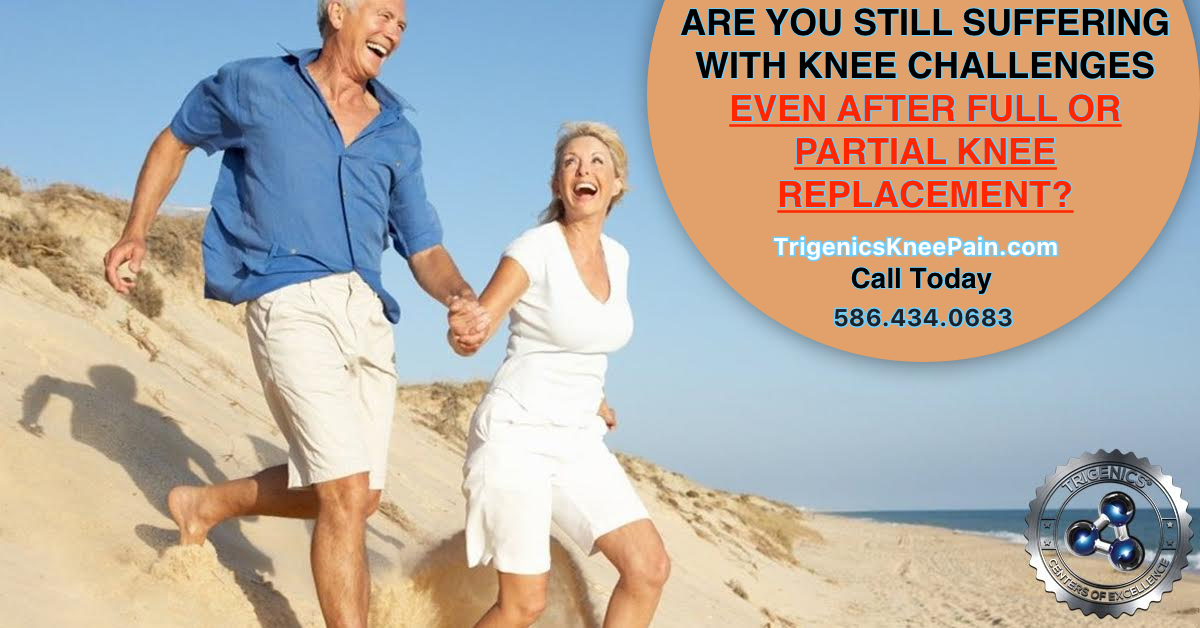 ---
I am often asked if anything can be done for knee problems that persist after a full or partial knee replacement.
Unfortunately, its fairly common to continue having some knee issues after knee replacment (knee arthroplasty). Some of the reported knee challenges include pain, lack of stability or the feeling your knee can't be trusted. If you search using Google with this search string "knee pain after knee replacement pubmed", you will find several research papers discussing the topic.
Recent Study Shows High Incidence of Chronic Knee Replacement Pain
A recent study looked at the percentage of patients with chronic knee pain after knee replacement at a minimum of one year following surgery in 272 patients. A questionnaire was sent to them at between 12 and 16 months following their surgery. Of the 272 patients who responded, 107 patients (nearly 40%) reported that they still had persistent pain at one-plus year following surgery. The median average pain rating (using the 0-10 numeric pain scale) was 3 out of 10, with pain reported as high as 5 out of 10. While you might think 5 out of 10, which is moderate pain, would be an improvement in knee pain after knee replacement, it isn't that much different from the pain level most patients would describe prior to undergoing the knee replacement. This amount of pain can keep you from being able to do certain things like roller skate with the kids, or going on trips that require a lot of walking or climbing stairs, for example. Persistent pain is also commonly described as aching, tender, and tiring, which certainly would give someone pause when considering to participate is a variety of activies.
Read More